Not far from the old stone house and vineyard it looks like this.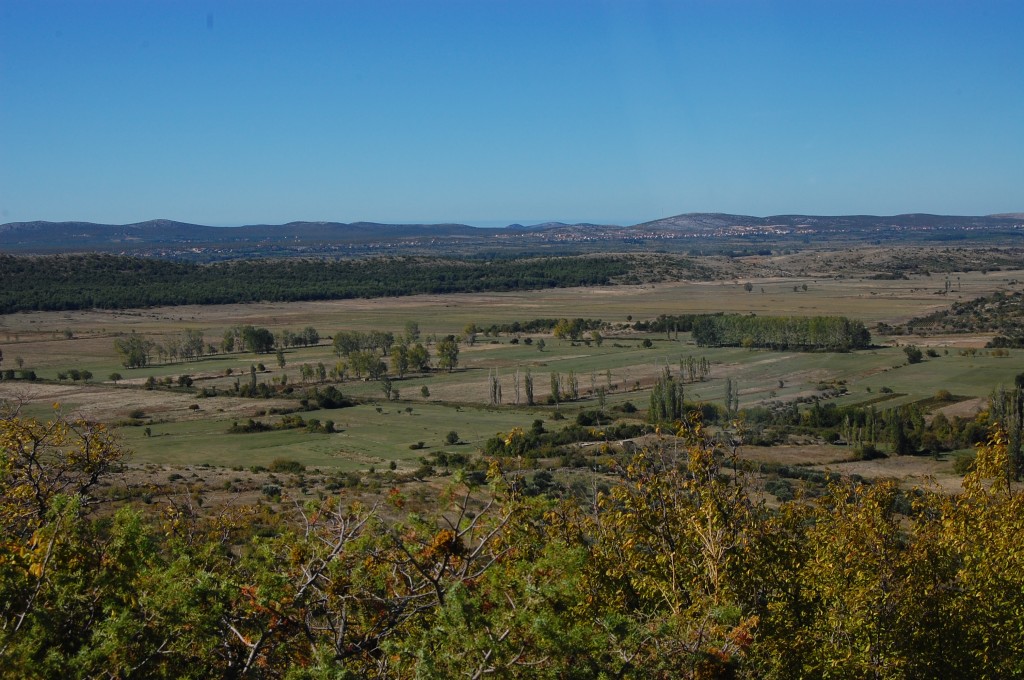 A small hike-walk down the hill (I say that because it is not strenuous enough to call a hike, but flip flops wouldn't do.)  are olive trees- some in clusters, some lone, like this one.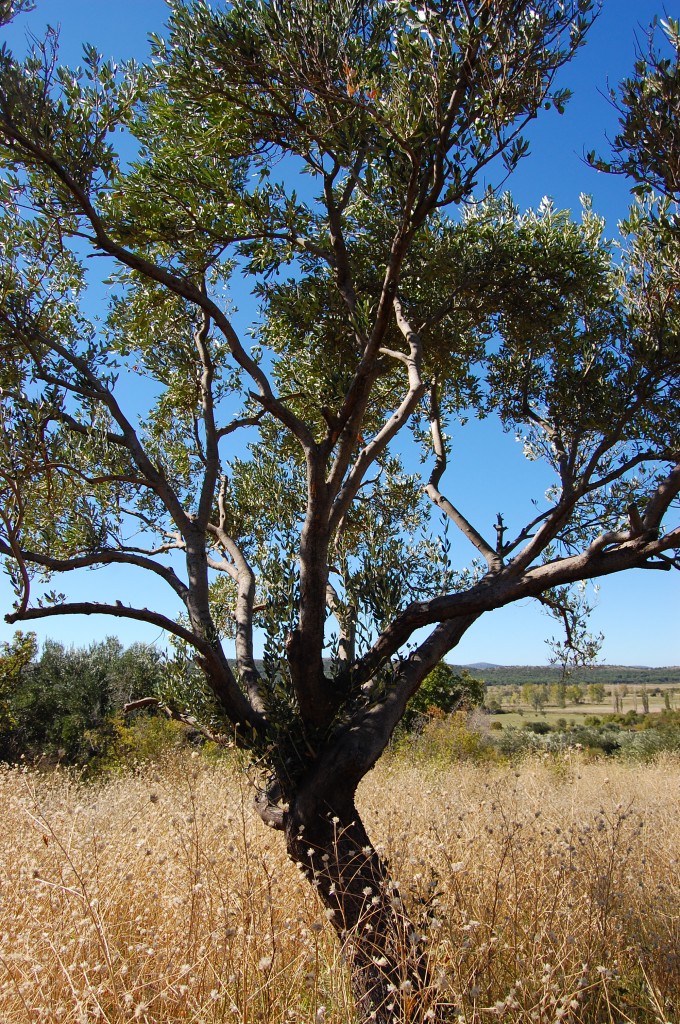 A closer look reveals what appear to be yummy little appetizers.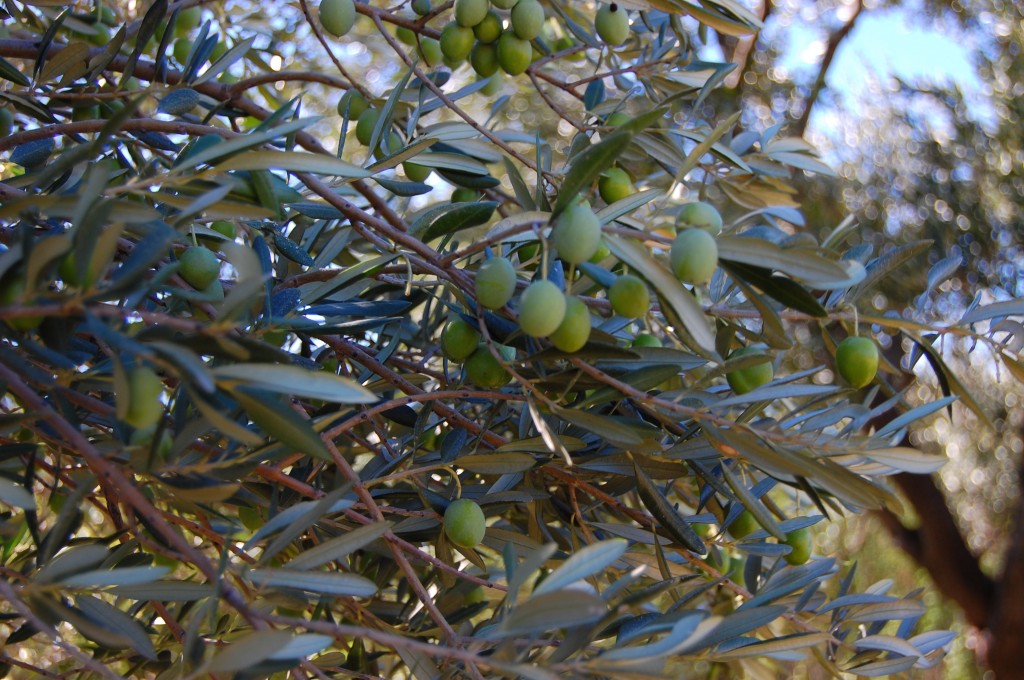 To my disappointment, one cannot simply pluck an olive from the tree and enjoy it. Nope. Totally bitter. These olives are mostly pressed into oil, but a few are usually cured in a salty brine to be eaten. I always loved olives, but as a kid I knew them to be black olives, from a can, and of course without the pit. Usually eaten on pizza and tacos, and on Thanksgiving ten in a row off of my fingertips. Now I know where they come from.