I love spring, it just makes me happy. And its even better when I can get outside to enjoy the sunshine, blossoming flowers and trees, and fresh spring air. One of the best things about being in Croatia is spending so much time outside. Out in the countryside–about an hour from Zadar–is where we go when we want to be in nature. The drive itself if beautiful- through rolling fields speckled with stone houses, vineyards, olive trees and  fruit orchards. My boyfriend loves to go fishing, but when I don't join him at the river, I like to wander around by myself. My hobby is more in the direction of taking photos and then enjoying the grilled trout that he has caught. I am not so much an enthusiastic fisherwoman myself.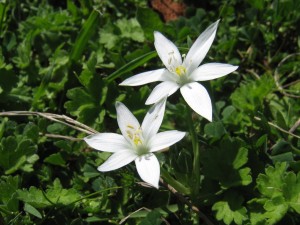 When I was a kid, my uncle used to take us for nature walks and point out the different wild flowers, trees, raspberry bushes, and BEWARE: poison ivy (leaves of three, let them be!). Practicing my with my macro camera setting, I was able to get some little wild flower close ups (for the UB!).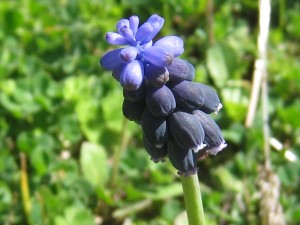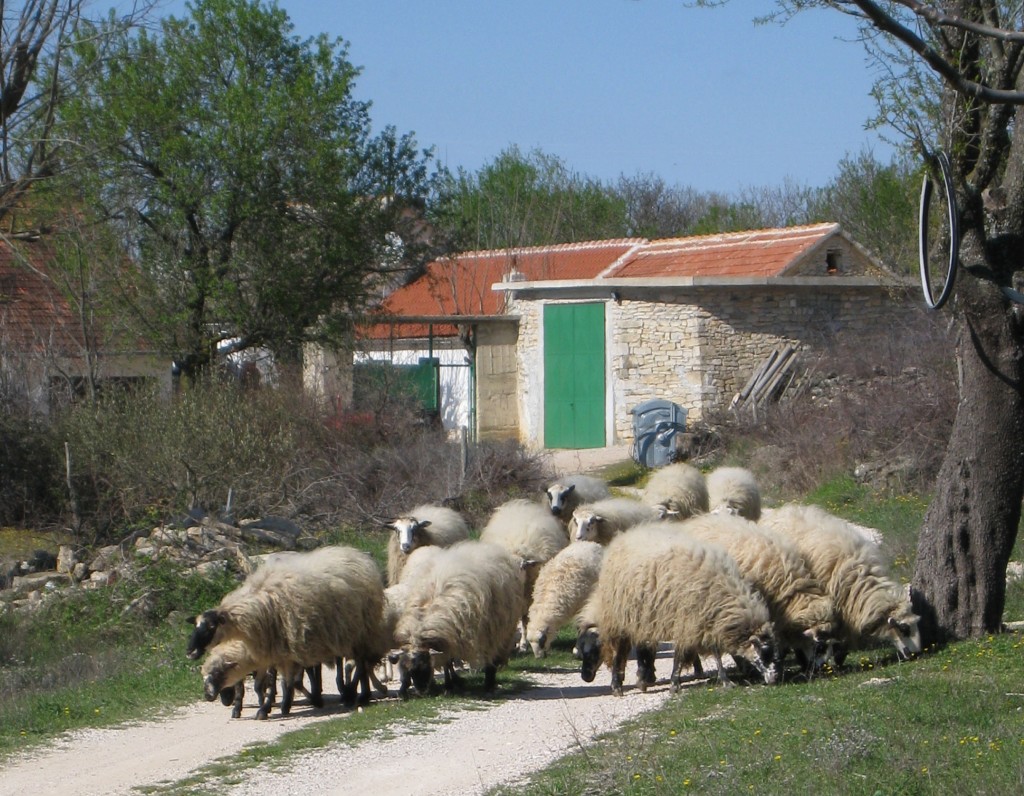 Typical traffic. At least I know my lunch has had a happy life, roaming the countryside. A nice long nature walk if you will.
Our scattered lettuce seeds not only grew, they survived the winter and by April were begging to be picked and made into a salad!
Wild asparagus abounds! It just takes good eyes and a little bit of patience. And experience. That's my excuse, I have no experience asparagus hunting. My boyfriend and his grandma are pros. So we had plenty to eat.
This is the vineyard in the first week of April. Stubby vines. It's hard to imagine that at the end of summer they will be heavy with grapes, ready to be crushed into wine.
That's it for now.  Enjoy the sunshine!